Amnesty International has launched a petition against Google's plans to reportedly develop a "censored" search engine for China.
The human rights charity has claimed the technology giant's development of such an app for the country is against the company's values and does not have the support of Google's own staff.
A report by The Intercept in August claimed the internet firm was developing a version of its search services for the country which would not display information blocked by the Chinese government.
Amnesty protesters gathered outside Google offices around the world on Tuesday, encouraging staff to sign a petition that calls on Google to drop the plans – known as Project Dragonfly – which the charity claims would involve blocking search terms such as "human rights".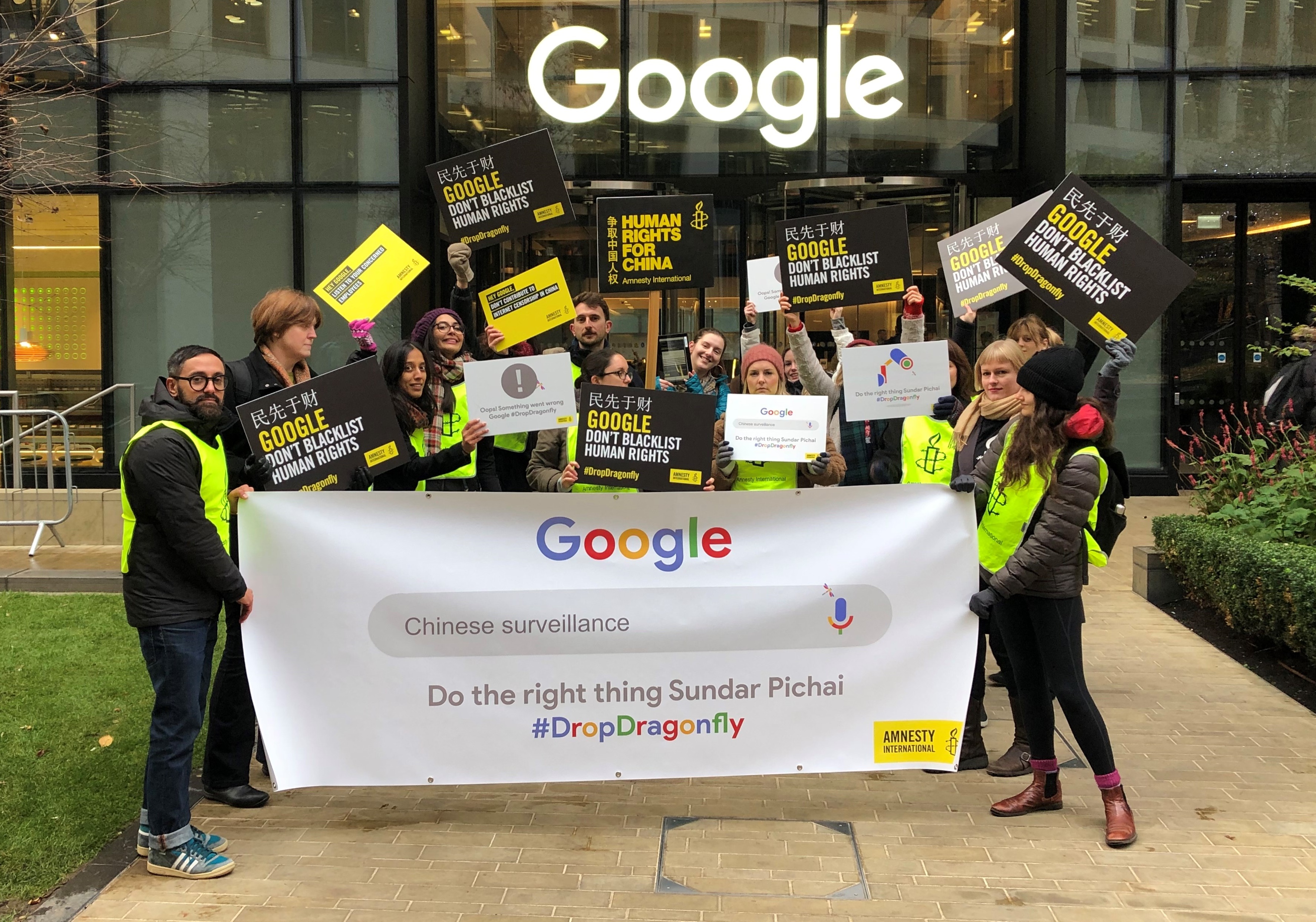 The charity's researcher on technology and human rights Anna Bacciarelli said: "Google staff don't want to be part of the great firewall of China.
"It was Google staff who originally blew the whistle on plans to submit to China's draconian censorship rules.
"This move would fly in the face of the company's professed values and its founding motto 'don't be evil'.
"Google employees are not happy about compromising principles for profit. The people we met on their way to work this morning were supportive of our campaign and more than one of them told us to keep up the good work.
"We hope it won't be long until we can say the same to them. Sundar Pichai should listen to his own workforce and drop Dragonfly now."
In response, Google said its work on such a project remained "exploratory" and any discussion of a new search tool launching was premature.
"We've been investing for many years to help Chinese users, from developing Android, through mobile apps such as Google Translate and Files Go, and our developer tools," a company spokesman said.
"But our work on search has been exploratory, and we are not close to launching a search product in China."
Google has not offered search services in China since it left the country in 2010 over Chinese state censorship of searches inside the country.