Children's Laureate Chris Riddell has hailed The Snowman as a "sublime piece of visual storytelling" as he reimagined the festive character on the book's 40th anniversary.
Riddell, 56, who studied illustration under the book's creator Raymond Briggs, is one of a slew of artists chosen to reinterpret the well-loved children's book.
The Observer newspaper cartoonist spoke of The Snowman's "huge influence" and his pride at having been taught by Briggs, 84.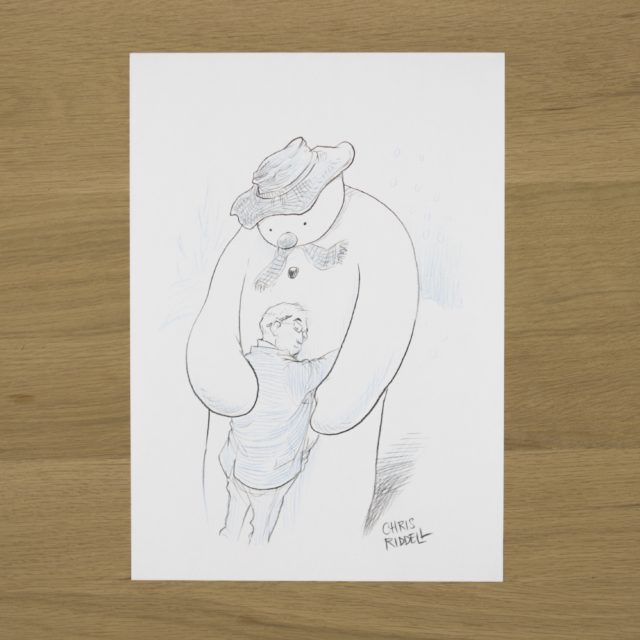 Sir Quentin Blake, Mr Men illustrator Adam Hargreaves and Alfie creator Shirley Hughes are among the artists who have contributed signed artworks to the collection.
He said: "The Snowman is a sublime piece of visual storytelling that has entered the imaginations of generations of children.
"I was very lucky to be taught by Raymond Briggs and have boasted about this fact for many years. The Snowman was a huge influence on me as an illustrator as was the insight and encouragement of the man who made him."
Sir Quentin spoke of his joy at being chosen to reinterpret Briggs's snowman, adding that he was a "longstanding admirer" of his work.
He said: "I was very happy to be invited to take part in the celebration as I am a longstanding admirer of Raymond Briggs and his work."
Hughes added: "Raymond Briggs' wordless strip cartoon masterpiece, The Snowman, with its impeccably evocative, softly textured artwork, is one of his greatest achievements.
"There are very few illustrators who can express weather, the contrast of cold and warmth, and above all such gently humorous emotion as he does."
The Snowman was created and illustrated by Wimbledon-born Briggs in 1978. Narrated through his hand-drawn images, it tells the story of a boy whose snowman comes to life one Christmas. Briggs's tale of festive spirit has sold 5.5 million copies globally to date.
The illustrations will go on display at Brighton Museum and Gallery between December 4 and January 6. They will then be auctioned online to raise money for Chestnut Tree House, a children's hospice charity chosen by Briggs, with bidding closing on January 6 at 10pm.