Michelle Obama has spoken about her decision to discuss the marriage therapy she has had with the former president.
The former first lady revealed she and Barack Obama have sought help with their relationship in her new autobiography Becoming.
Discussing the book with author Chimamanda Ngozi Adichie at the Southbank Centre's Royal Festival Hall, she said she is surprised more people do not want to be open about seeking help.
She said: "Why is that? What is wrong with people? People get career counselling, that's ok, but you're trying to meld two lives forever, that is hard and there is no training for it, there is no class.
"People tell you it's love, it's not love, you have got to have some of that in there but to stay married you have to have a lot of like and a lot of compromise and hard work and I shared that because for many people they look at my marriage as #relationshipgoals.
"I tell young people there are going to be huge chunks of time where you want to push him out the window, just by accident, you don't want him to be irreparably hurt, but never the other way around. He never wants to push me out the window because I am perfect."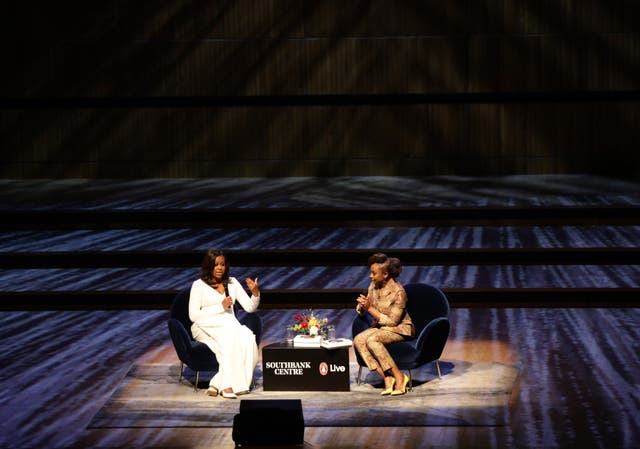 Mrs Obama also said that falling in love with her husband made her realise she needed to work on establishing her own identity.
She said: "When you fall in love with someone with that kind of passion, I knew I needed to anchor myself in who I needed to be because what I didn't want to be was an appendage to his dreams, which could easily happen with someone so forceful.
"I didn't want to just follow his Jetstream and I knew I wanted to be a woman with my own identity and own sense of self so I couldn't get lost in his journey.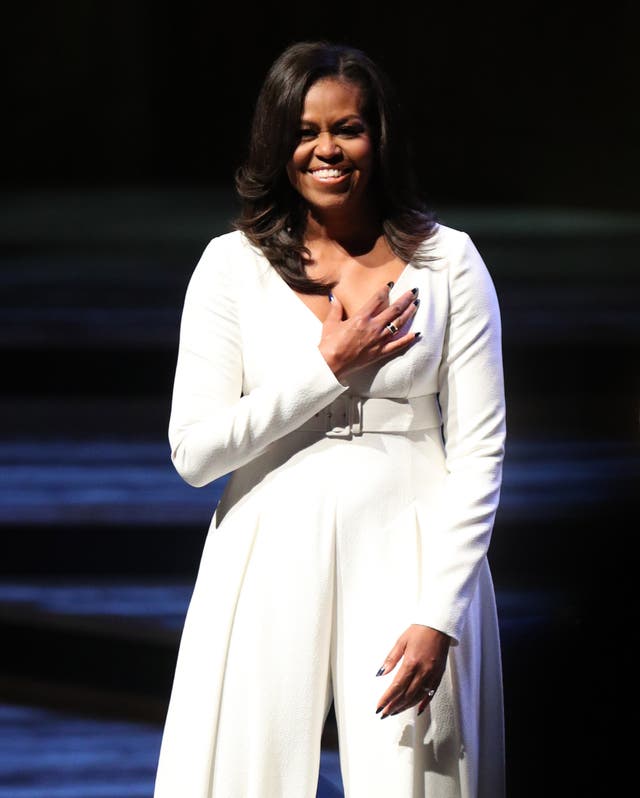 "I knew I hadn't spent enough time developing me.
"A true partnership requires two whole people, first you have to choose well or choose someone fully formed because love doesn't form somebody, that isn't what love does, love doesn't fix broken-ness in that way so you have to choose somebody already pretty well formed or at least unformed in ways you can deal with.
"But I too had to be fully formed and know who I was and what I cared about."